We hand pick our tutors for their ability to inspire and mentor.
Tutors are drawn from our local target areas and are well versed with the expectations of the various schools students attend. They provide ongoing weekly reports of student progress and will liaise with a student's teacher when necessary.
All tutors have Working With Children Checks and are expected to uphold high standards of professionalism.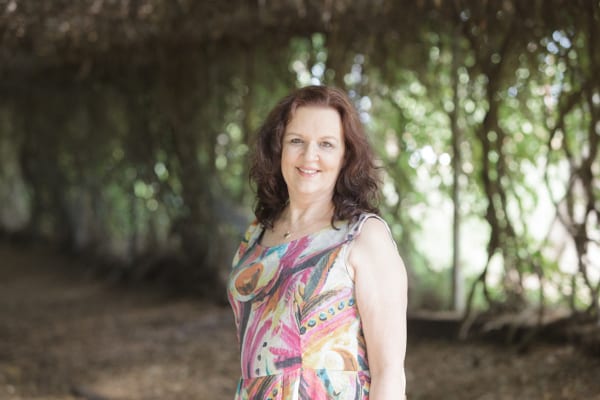 Rosslyn McHenery
PRINCIPAL / OWNER OPERATOR
Literacy K – 6, Numeracy – K -4
English 7-10, Creative Writing,
Essay Writing, Editing
Read more
Rosslyn McHenery has a Bachelor of Arts with a major in History and Education and a Graduate Diploma in Education (Primary). She has worked as a classroom teacher for twelve years from Kindergarten to Year Six in Australia and for a year in the United Kingdom. Throughout her career she has tutored students at all levels of Literacy and tutored Numeracy to Year Six. Rosslyn has a particular interest in raising Literacy standards in young people and enjoys imparting her passion for reading and writing to her students. More recently she completed a three year contract with the Department of Education as a Literacy Support Teacher working with at risk Secondary Students before leaving to concentrate on her passion; the development of Nepean Tutoring.
Rosslyn is well regarded for her expertise in essay writing. She is available to assist students from Secondary to Tertiary level studies with learning "the art of essay writing that gets results." Proof reading and editing essays is another service she offers to her students.
Rosslyn lives the beautiful Blue Mountains suburb of Springwood and tutors in the Lower Mountains areas of Glenbrook, Blaxland and Springwood and the Great Penrith Areas including Emu Plains and Leonay.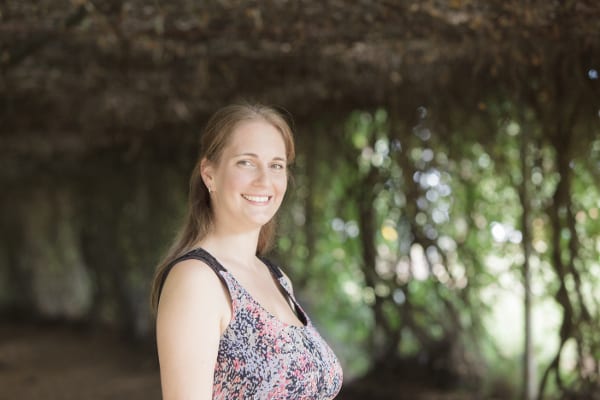 Jelena Giles
ADMINISTRATIVE DIRECTOR
Literacy K-6, Numeracy – K-4,
HSC Chemistry, HSC Biology,
HSC Environmental Science
Read more
Jelena Giles completed a degree of Bachelor of Medical Science and a Masters of Teaching in Secondary Education majoring in Biology, Chemistry and Senior Science. She has an extensive background in science and has previously worked as a Molecular Genetics Scientific officer for Laverty Pathology. She is a qualified teacher who has had experience working with a variety of ages, from primary students in the subjects of Science, Mathematics and English to her speciality areas of Secondary HSC Chemistry, Biology and Environmental Science.
Jelena currently works For the Department of Education as a Project Officer while maintaining her role as an Administration Officer with Nepean Tutoring where she oversees our Government and Not for Profit organisation clients along with working on our social media platforms and various other administration tasks as required.
At present Jelena's busy schedule means she is unable to accept any tutoring clients.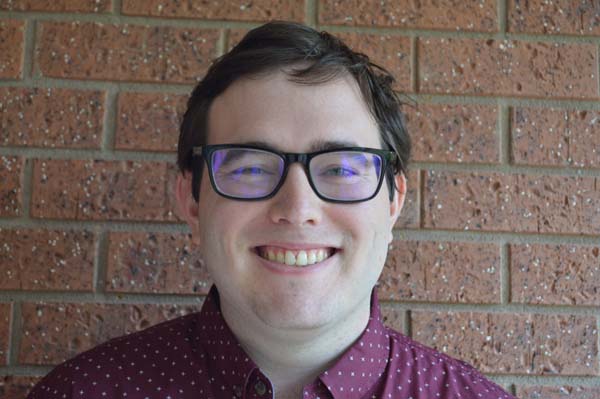 Martin Scott
Secondary Mathematics 7 – General and Advanced HSC
HSC Chemistry, HSC Physics
HSC Biology
Read more
Martin Scott
is currently working on his PHD in the area of Biomedical Science at the University of Technology Sydney. He is an experienced tutor who offers a broad understanding for the different ways students learn and approach their studies. He believes that the ability to gain a confident understanding for concepts is at the heart of tutoring. This is achieved by the way Martin breaks concepts down into manageable areas of understanding. Martin believes that building a positive rapport with his students is the first step to successful tutoring.  He is a very patient tutor who enjoys seeing students improve, to enjoy learning and to fulfill their potential.
Martin lives in the Lower Mountains and tutors in Penrith and the Lower and Mid Mountains.
Along with his role as a busy tutor, Martin doubles as the Administration Director for Nepean Tutoring. This role keeps him at the forefront of all matters relating to the "behind the scenes" operation of the business" including IT support, accounts and client/tutor liason.
Anne Rees
K-6 Literacy,
K-6 Numeracy,
Essay Writing K-10,
English K-10
Read more
As a retired Primary School Deputy Principal, and as a Reading Recovery Teacher, Anne's passion for teaching continues to drive her endeavours to provide effective literacy and numeracy teaching and learning programs. Programs that support the development of skills necessary for academic success.
Anne believes that every student has different learning needs, different goals and through her uniquely individual, needs based teaching programs she can make connections between the rich and varied experiences that individual students bring to their learning. By planning learning programs that are engaging and fun yet rigorous and productive, Anne's teaching helps to raise self-esteem and enables students to develop a belief that they can and will succeed in school and their chosen career path.
Essay writing is one of the main aspects for all subjects within school course work that creates concern and anxiety for students. Since retiring Anne has taught Literacy skills at TAFE with great success, supporting students in Essay Writing and general literacy skills required to successfully complete their course work.
Anne has lived and taught in the Lower Blue Mountains and surrounding areas for many years and is available to tutor across the Penrith and Lower Blue Mountains Regions.
James McKay
Primary English and Mathematics
Secondary English, HSIE
HSIE Business Studies, Economics, Geography
Religious Education
Read more
James is an exceptionally experienced teacher with twelve years experience across a broad range of learning areas. He is a dedicated educator whose commitment to see his students overcome difficulties at school has been well noted by his clients. James' strengths are in his ability to bring a relational approach to his work where he not only assists his students, but provides support for parents navigating through the school system.
As a practicing teacher he understands the workings of the education system and how students can be best prepared for the particular demands they face at school.
His career has seen him teach from the Northern Suburbs of Sydney and currently out to the western suburbs where he now lives.
He is available to teach throughout the greater Penrith area and the Lower Mountains.
Candy Ma
Secondary English and Mathematics 7-10, HSC Advanced English,
HSC Advanced/Ext 1 Maths,
HSC Biology, Chemistry, Business Studies
Read more
Candy graduated from Penrith High School in 2020 with an ATAR of 99.1. she is currently enjoying a gap year and will be undertaking a Bachelor of Medical Studies/Doctor of Medicine at UNSW in 2022.
During her HSC year Candy studied English Advanced, Mathematics Advanced, Mathematics Extension 1, Biology, Chemistry and Business Studies. She has a particular passion in sciences, especially human biology, which led to her pursuing a career in Medicine.
As a Tutor, Candy is passionate about helping to prepare and improve outcomes for her students. Preparing them for exams and assessment's and working on areas of need.  She enjoys helping her students prepare written projects and equipping her students to improve their own draft responses.  
Candy's passion for others sees her striving to inspire her students in their studies and she has a genuine interest in helping her students to set their academic and personal goals.
Candy has a strong belief that confidence and motivation are keys to success, and she will role model these values to her students.
Living in the lovely Mountains area Candy can tutor students from the Blue Mountains and Penrith regions.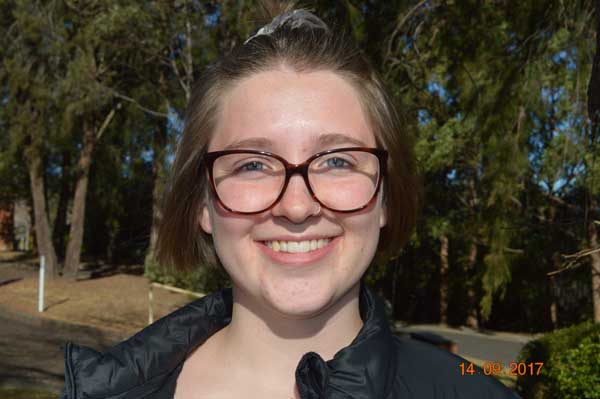 Hayley Mort
Literacy 3-6
English 7- HSC
General – HSC Extension
Essay Writing
Study Skills
Read more
Hayley is currently studying a combined Arts and Education degree at the University of Sydney. She chooses to tutor students as she has a desire to see children gain confidence in their abilities and to build relationships with her students by being a teacher, role model and mentor. Hayley is passionate about English related subjects and enjoys assisting students to realise their potential in this often challenging subject, particularly writing.
Hayley has a genuine passion for creative and essay writing as well as analysing texts and enjoys sharing her love for English with students in order for them to succeed and learn to enjoy English as a subject. Her own writing skills have allowed her to excel in the HSC both in Advanced and Extension English and she strives to pass this enthusiasm and knowledge for study skills and habits to her students.
Hayley lives in the Mid Mountains and tutors in the Lower to Upper Mountains, The Hawkesbury and Penrith areas.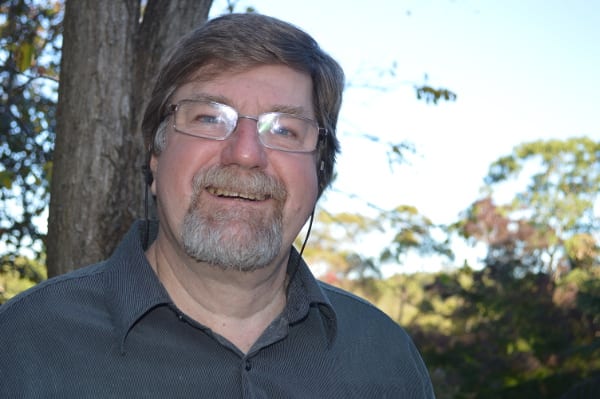 Paul Geier
Mathematics 7- HSC
Advanced HSC
Engineering Studies
HSC Physics
Read more
Paul Geier comes to us with over ten years experience in tutoring students from upper primary grades to first year University Mathematics. Engineering Science, Physics, Junior & Senior Mathematics, including general Mathematics subjects, is covered by Paul's expertise. Paul teaches and Lectures at Nirimba TAFE & the University of Western Sydney, Penrith Campus, covering all subjects in Building & Construction and Engineering subjects and is therefore equipped to tutor students in these areas as well. He is able to explain concepts clearly and logically and uses a variety of innovative strategies to inspire students to enjoy Mathematics and to improve their problem solving skills.
Paul lives in the lovely Mid Mountains area of Hazelbrook and is available to tutor students as far as the Greater Penrith area including St Marys.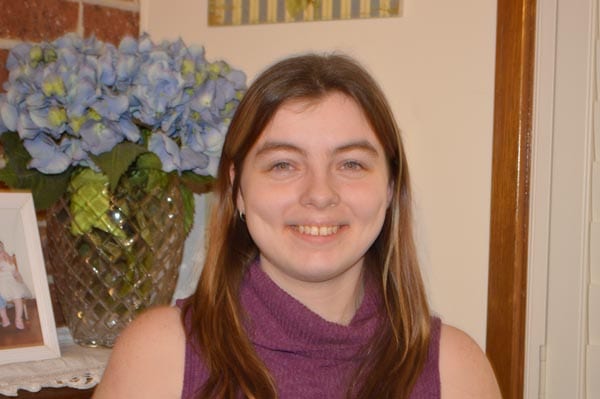 Tamara Johns
Primary Literacy and Numeracy
Secondary English 7/9 Mathematics 7-9
Psychology and Legal Studies
Read more
Tamara Johns is studying to be a Primary Teacher at Western Sydney University with a  major in English and a sub-major in Psychology. Tamara's favourite subject is English which she tutors along with Mathematics from Primary school grades up to Year Ten Secondary studies. She enjoys reading, story-writing and planning her tutoring lessons. Tamara likes assisting people to enjoy learning because she finds it rewarding in and of itself. She listens and reflects with the students on their work and sets up a plan to make the learning is motivational and interesting. She also likes keep contact with the student's teachers to make the tutoring more relevant, focused and beneficial for the student whilst keeping up to date with the areas that her students needs improvement on as well as further consolidating the areas in which they have improved.
Tamara uses multiple methods when tutoring and has developed particular methodologies using games and other multi sensory learning methods to ensure her lessons are a positive experience for her students by acknowledging their learning styles. Tamara also sets up a time-management plan for the Secondary students to help her them stay ahead in manageable blocks.
She lives in the St Clair area and tutors from Mount Druitt and throughout the Greater Penrith districts.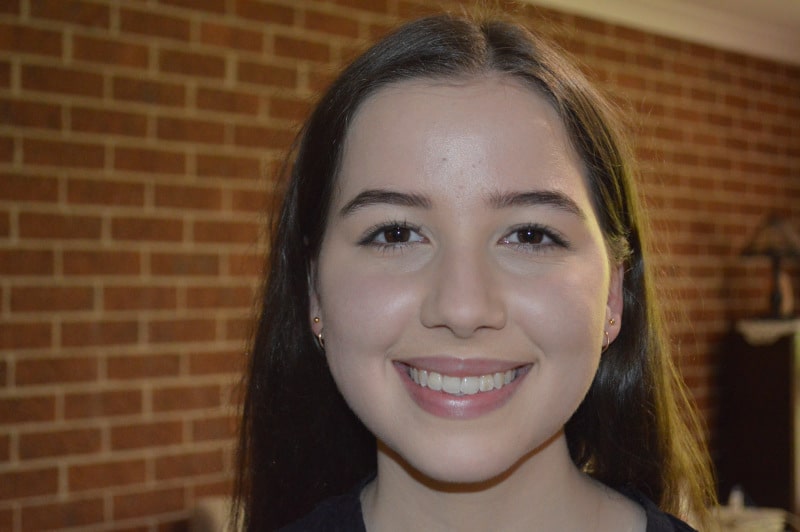 Alana Barbaro
English to HSC ext , Primary English 5-6
HSC History to Ext 1
HSC Legal studies and Studies of Cultur
HSC Biology
Read more
Alana is an enthusiastic and patient tutor with a positive attitude toward student's learning.
She has had experience in tutoring students with learning challenges and enjoys not only helping students improve in their current studies, but also helping them develop the skills they need to independently succeed in future schoolwork.
She is also comfortable with working with higher achieving students and providing them with material that can challenge them and help them further improve their results and achieve their goals.
Alana is very sympathetic to the fact that one teaching style will not suit every student, so she is committed to tailor her tutoring sessions to the individual student to ensure they have the best opportunity to learn. She also has worked as a student mentor at Penrith Academically Selective School which saw her assist HSC students with their exam preparation, study and assignments.
Her interests and skills lie primarily in the areas of English, the humanities, and social sciences. She is equipped to tutor students of any year level or ability in her specified subjects above.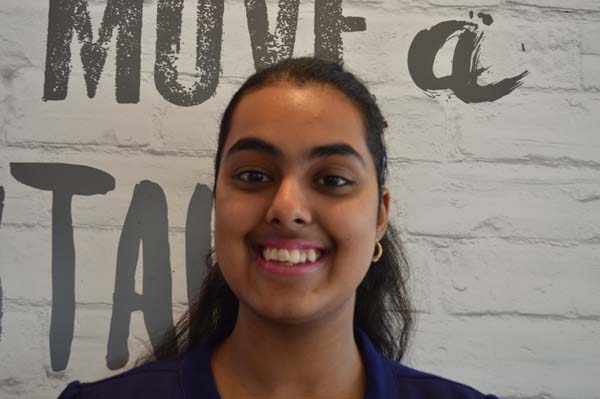 Reena Mukherjee
Literacy 3-6, Numeracy 3-6
English 7 – Extension 2
HSC Legal Studies, Society and Culture
Creative Writing
Read more
Reena Mukherjee is a local HSC graduate with a passion for all things literature and creative writing. As an Extension 2 English student and professional writer/blogger, she believes that the art of tutoring is founded upon respect, creativity and open two-way communication between tutor and student. Having been involved in a variety of extra-curricular activities, from writing to fencing, she strives to help her students to find a connection with their local community and school, and to immerse themselves in the education that is all around them.
Reena has been a student leader and mentor to younger students during her high school years where she quickly found that she loved the the confidence, joy and self esteem that students were able to find as they became better writers and saw their grades improve. Reena began tutoring whilst completing her HSC and tutors across a range of subject areas and is particularly gifted at encouraging students to become passionate writers.
Reena tutors at the Penrith Library and is also writes blogs for the Nepean Tutoring website.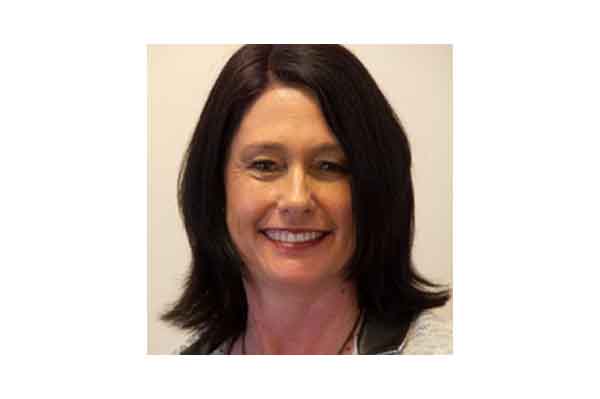 Carol Gooch
HSC Mathematics – General – Extension 1
Read more
Carol Gooch's experience as an educator spans over many years and she holds a Bachelor of Science with Honours. She has worked as a university faculty tutor in the areas of Mathematics and Computer Science and has additionally taught a number of subject areas in a variety of contexts. She is an accomplished piano teacher and music educator who has run music groups for young adults with disabilities.
Carol brings maturity to her tutoring from these range of tutoring experiences. Her passion lies in sharing her gifts in Mathematics to HSC students to see them achieve their goals in this often overwhelming area of learning.
Carol lives in Penrith is available to teacher in the Greater Penrith area.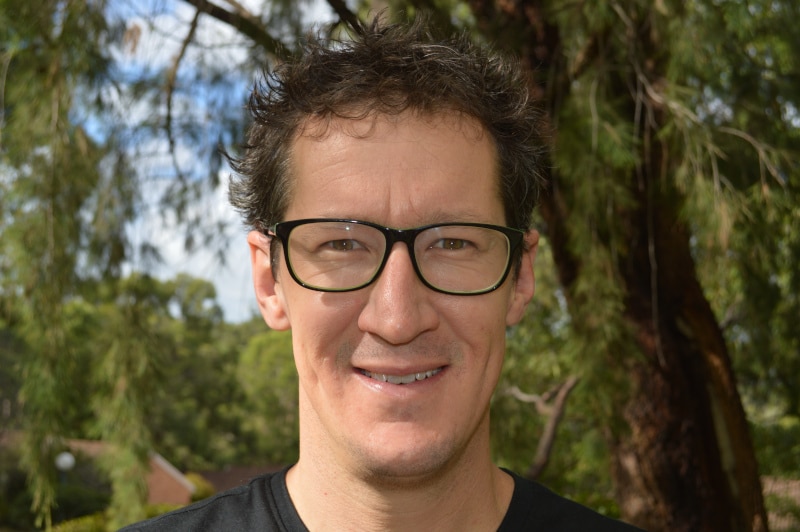 Tim Cummings
Literacy 2-6,
Numeracy 2-6,
Mathematics 7-10
Read more
Tim Cummings is an experienced tutor who applies his knowledge and experience as a father of 3 young school aged children. He is aware of the current educational challenges facing children and families and applies his strengths to motivate success.
With twenty years' experience as a Telecommunications Engineer, Tim has learnt the importance of staying relevant in a changing world. He loves weaving a broad spectrum of wisdom into his tutorials but specialises in Maths for Year 6 to Year 12 and also enjoys assisting younger students with skill building and confidence in the area of Years 3-6 Literacy and Numeracy.
Tim has a passion for helping young people gain confidence in themselves and their ability to learn and flourish in life. Whatever level someone is on, he believes they can discover purpose and passion to deliver tremendous value to society in their chosen careers, thus instilling a positive mindset to students who are facing educational challenges.
Tim lives in the Penrith Area and tutors in the greater Penrith Region and the Lower Mountains.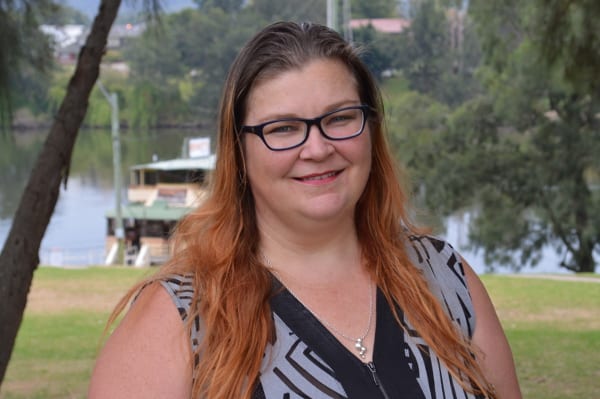 Melissa Lord
Literacy K-6,
Numeracy K-6,
Education Consultant
Read more
Melissa Lord works for the Department of Education, and has taught students with learning difficulties requiring additional support and specialised programs, children with EAL (English as Another Language) needs, G & T (gifted and talented) students, and facilitated transition programs (preschool/kindergarten, primary/high school, mainstream/support class).
Melissa has tutored students from K-9 over a number of years and enjoys working closely with students, and their families, to determine the areas that need addressing, and designing engaging and individualised lessons to assist in filling academic gaps.
Melissa lives in Werrington and tutors in the Greater Penrith area, from Emu Heights to St Marys.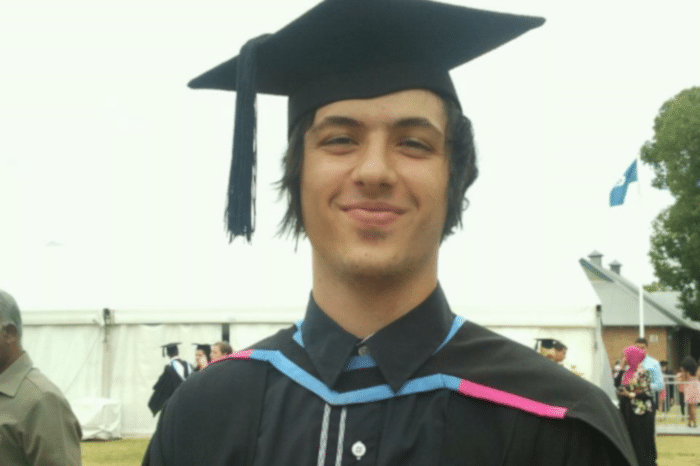 Robert Tribbia
Numeracy 3-6,
Mathematics 7-10,
HSC Biology
Read more
Robert Tribbia comes to us as an experienced Teachers' Aide, in both mainstream and learning support units, and tutor of the last 12 years. He also has experience working with troubled youths. Robert holds a Bachelor of Applied Science (sport and Exercise Science) through University of Western Sydney.
Robert tutors mathematics for years 7-10, and HSC level Biology in line with his Science degree.
Robert has played a high level of soccer during his life which has given him the mindset to excel and continually better himself academically and professionally. Robert's aim in life is to lead a healthy lifestyle, maintaining a balance between work, study and recreation. This is a quality he instils in his students as he coaches them to develop effective organisation skills. He encourages students to  prioritise their own personal development, to become more self-confident and develop problem solving and self-assessment capabilities. He believes these qualities are essential for young people to prepare for the challenges of life.
Robert lives in Cranebrook within the Penrith region.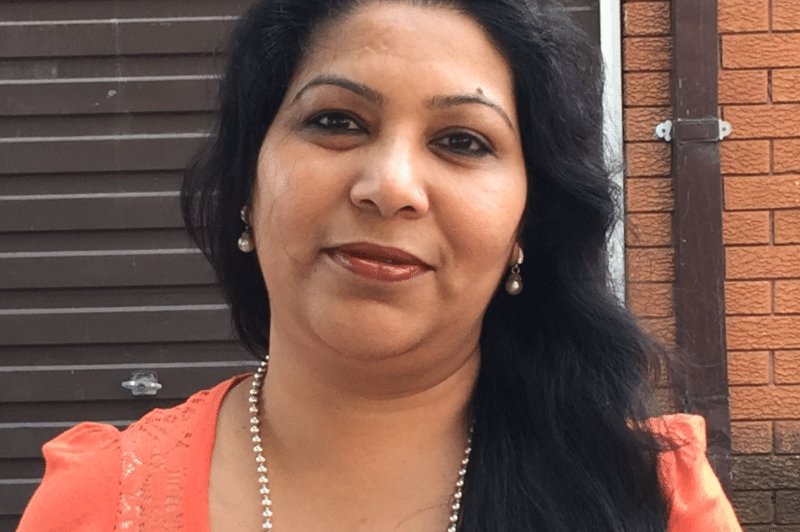 Depali Johri
Literacy K-6 English 7-9, Numeracy K-6, Mathematics 7-9, Naplan and Selective Test Preparation
Read more
Depali Johri is an experienced teacher and tutor of 12+ years, backed by a double Masters in History/Music and a Bachelor of Education. Having worked in primary and high school settings she is well versed in identifying students' potential and is a writing marker for NAPLAN, ICAS, REACH. She takes a special interest in NAPLAN, OC and Selective School entry preparation and coaching.
Depali is well rounded and tutors all subjects in the K-9 curriculums. She is also multilingual- speaking English, Hindi and Urdu.
Depali has a gentle disposition and experience working with children with special needs and those requiring extra attention to reach their educational goals. She has a positive approach to childrens' learning and utilises a variety of tailored strategies to meet each individual child's needs.
Depali lives in the Doonside area and tutors within the Mt Druitt and St Marys region.
.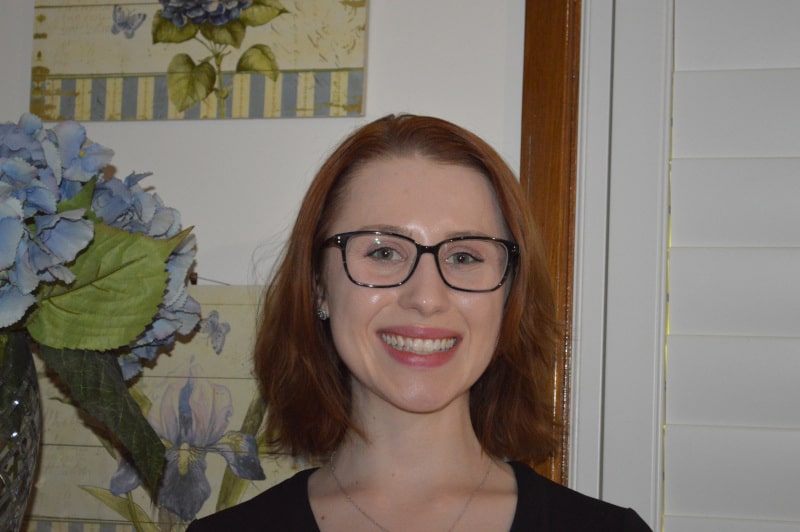 Chloe Steward
Literacy 3-6
HSC and IB English 7- HSC ext
Essay Writing and Study Skills
Read more
Chloe is studying a Bachelor of Media and Communications (Double major in Writing and Publishing) and steadily treading her own path towards a career where she travels regularly, meeting new people, learning their cultures and histories, and indulging in delicious food and speciality coffee. She aspires to become a writer and is never seen without a notebook and at least two pens.
Chloe is passionate about nurturing curiosity and creativity in her students and encourages students to become confident life-long learners. She has several years of experience tutoring IB English, Theory of Knowledge and Extended Essay and also specialises in History, Essay & Study skills and Editing.
Chloe arrives at each session prepared, enthusiastic, and eager to learn something herself. She is punctual, reliable, and maintains clear and effective communication with clients and parents. She understands the struggle for students balancing school work and extra curricular activities and is committed to helping students to manage their time well and be mindful of their own well being.
Chloe lives in the Greater Penrith regions and tutors throughout these areas and in the Lower Blue Mountains.
James Perrett
Primary 4-6 Literacy and Numeracy,
Mathematics 7-10,
HSC Biology,
HSC Chemistry, PDHPE
Read more
James brings a vast wealth of teaching experience working with young people and allied professionals in education and coaching. Qualified with a Master of Education in Secondary teaching from Western Sydney University, he has taught various subject areas in both mainstream and support settings.
Prior to teaching, he has worked for the Australian Football League as a schools-based development officer and has also been a leader on numerous youth camps. These experiences have enhanced his passion for teaching and seeing students become highly capable and independent learners.
Outside of work, James' interests include running, soccer and reading. He has previously competed at Australian National Cross Country and Athletics meets which have played a part in building his understanding of goal setting and resilience towards completing tasks.
Living in Warrimoo and working as a High School teacher in Mt Druitt. James is available to tutor across the Penrith and Lower Blue Mountains Regions.
Jessica Stone
Primary 4-6 Literacy and Numeracy,
Secondary English,
7- HSC Advanced Biology,
Business Studies
Read more
Jess graduated from Penrith Selective High School in 2019. She is studying a Bachelor of Primary Education and a Bachelor of Arts at Macquarie University. When not studying, she loves working with students as a Student Learning Support Officer aiding in their schoolwork and mental health.
Jess is a well-mannered and caring person who will do her best in all scenarios. She is very easy going and can relate to people from all walks of life. Jess has no hesitation to step up and help others in all situations.
Her passions include travelling, creative arts, music, beauty, and finding ways to improve other people's lives. She also loves animals, so be aware of your pets!
In her current role at Springwood High School, Jess works closely with children experiencing learning difficulties, behavioural issues and general school troubles. This gaining her experience with different students and subjects. Being a student Learning support officer has been an invaluable experience for Jess it has given her the confidence and knowledge to help students through the everchanging journey of school life.
Jess lives in Glenmore Park and is available to tutor across the Penrith and Lower Blue Mountains Regions.
.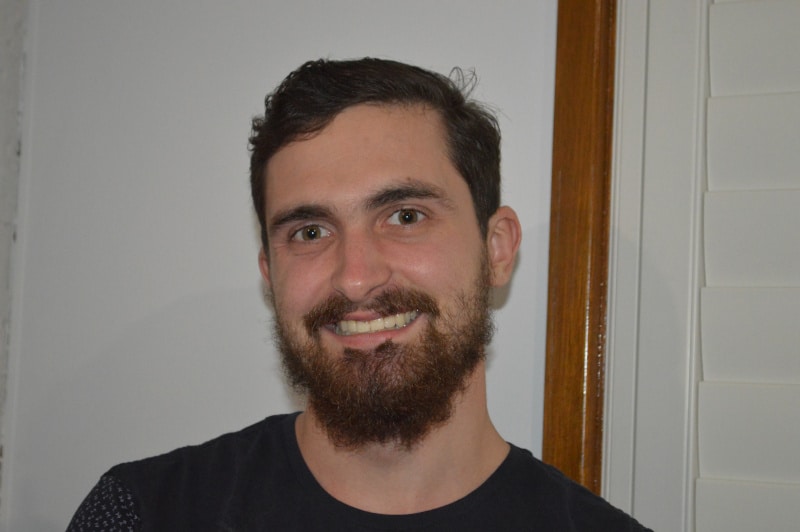 Josh Mercieca
Primary Literacy 3-6, Primary Mathematics 3-6, Secondary English 7-8, Secondary Mathematics 7-8
Read more
Josh Mercieca holds a Graduate Diploma in Engineering Management. He spends much of his time facilitating extra-curricular activities for children, particularly within Scouts Australia. As a Joey Scout Leader, he plans and runs fun and educational activities for children aged 5-8.
Drawing on Josh's experience and love of teaching younger age groups, his areas of focus are Primary Literacy and Numeracy, as well as Years 7-8 Math and English.
Josh spends his time off building costumes to entertain children and working on multiple resources to aid children with learning difficulties. He also has recent experience working on robotics STEM based classes which teaches resilience, problem solving and media development while embracing modern technology. He thrives on tapping into childrens' creativity to develop a positive learning mindset.
Josh lives in the Mid Mountains and tutors in the Penrith and Lower/Mid Mountains.
Christine Bahari
Primary Literacy K-6
Primary Mathematics K-6
Read more
Christine has been tutoring English and Maths to primary school students for over 15 years. She is a patient and considerate tutor who has worked with children with various physical and intellectual disabilities and other special needs. Christine focuses on building the confidence of her students and helping them to learn in the way that best suits them.
Christine prides herself in her passion for learning and wishes to pass this quality on to her students. She speaks three languages – English, French and Arabic and enjoys using her many skills and talents to help others fulfill their dreams and goals. In her spare time, Christine enjoys reading, cooking and card making. Throughout her high school and university years, she was an eager member of the debating team and participated in public speaking.
Christine lives in the Penrith area and tutors throughout the Greater Penrith region.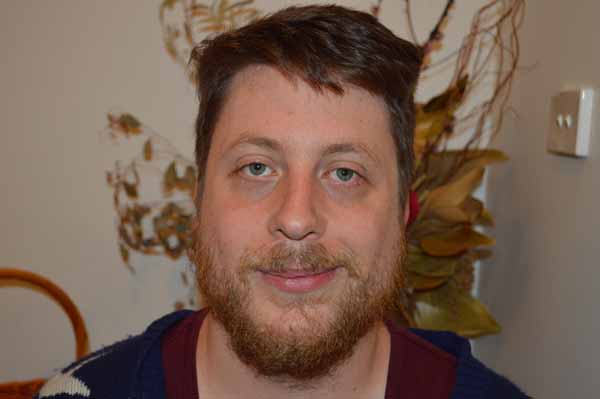 Roger Kidd
Secondary Mathematics 7- HSC
Secondary English 5-10
HSC Geography
HSC History
Read more
With over five years' experience as a Youth Worker, Roger has a passion for helping young people gain the confidence and agency they need in life. Whatever level someone is on, he believes they can become a confident and capable learner. He tutors from a foundational approach to learning – focusing on the fundamentals and exploring a number of ways to understand them.
Currently studying a Masters Of Teaching in order to become a Mathematics and Geography teacher, Roger loves looking at almost any topic but specialises in Maths for Year 6 to Year 12.
Roger lives in the Penrith Area and tutors in the greater Penrith Region and the Lower Mountains.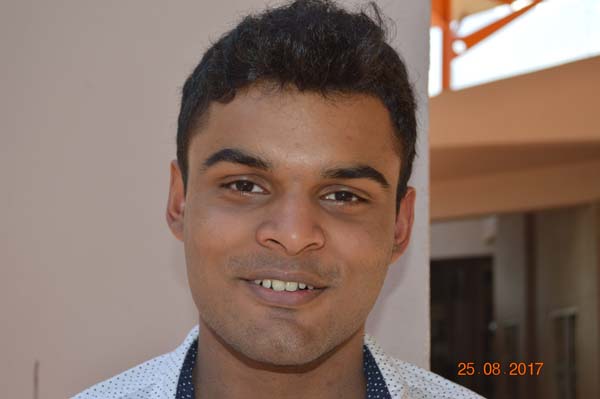 Sathvik Nimmagadda
Primary – Numeracy
Secondary – Year 7 – HSC Extension 1
Read more
Sath is an Engineering/ Commerce student with the University of New South Wales. He is an experienced tutor, in both small group and one to one methods, who strives to make a difference to student's learning by focusing on their positive progress and using this to encourage them to achieve their desired results in more challenging areas of the subject. He brings a bright and easy to understand approach to learning to enhance a student's understanding of Mathematics and to help achieve greater results.
Sath had tutored from Primary to high level Senior Maths and brings a quiet confidence to his ability to understand student's individual needs, set achievable goals and mentor them into a more independent approach to tackling previously difficult concepts.
Sath lives in the Penrith area and can tutor in the Greater Penrith area and in the Lower Mountains and Hawkesbury regions.
Emile Girgis
Primary Numeracy 4-6
Secondary Mathematics 7-12
Read more
Emile holds degrees in Mechanical Engineering and Accounting.
He has been tutoring Mathematics in various setting since 1990 with an emphasis on HSC Mathematics for high achieving student. Teaching is Emile's passion where he has discovered various techniques to assist students enjoy learning and to remain engaged in the process of learning and developing confidence. He has a great reputation, through many years of experience in different tutoring settings,
for explaining concepts clearly and logically through innovative strategies to inspire students to both enjoy Mathematics and improve their problem solving skills. He is quick to build a rapport with students and prides himself in taking the extra step needed to assist students to achieve their goals.
Emile lives in the Penrith area tutors students throughout the greater Penrith area, St Marys and Mt. Druitt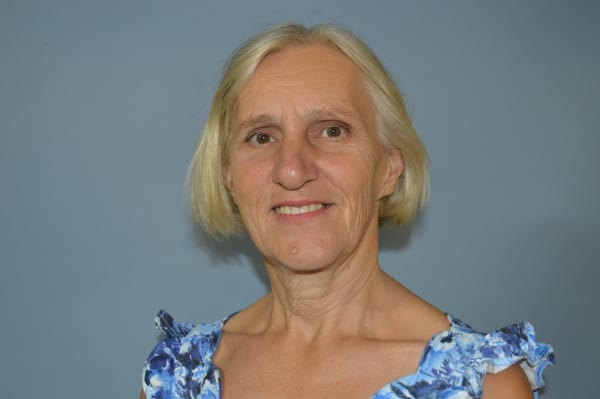 Danuta Paxton
Literacy 3-6, Numeracy 3-6
Secondary Mathematics 7-10
Secondary English 7- HSC Advanced
Read more
Danuta was born & educated in England, graduating from Cambridge University where she studied Modern & Medieval Languages. She has taught in Italy, Portugal & Poland, in England & in Australia.
She tutors students who wish to improve in English, particularly HSC, but she also enjoys tutoring Maths up to and including year 10. She believes that each student is unique; each has their own way of learning & level of development, but each & every student is capable of learning. Danuta believes that in today's large classrooms the individual student's needs may be overlooked. However, with one on one tutoring her student's needs are more likely to be met; gaps in learning can be identified & addressed & her student can be guided to make meaningful connections between what he or she already knows & new information.
For Danuta there is no better satisfaction than when a student learns to make connections thus broadening their web of knowledge.
Danuta has been with Nepean Tutoring since 2012 & she has found it to be a very rewarding experience. Danuta is only available to tutor on-line. This has proved very successful providing greater flexibility & availability.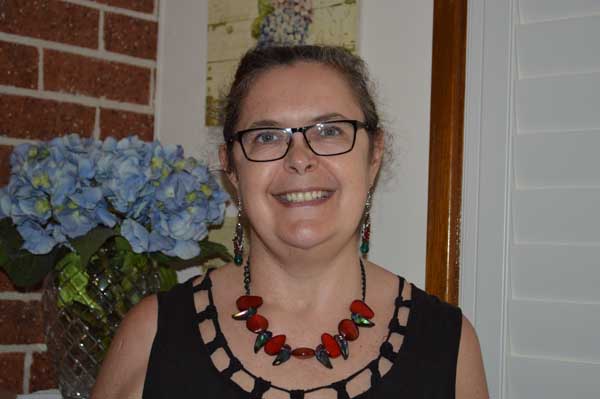 Rosa Visciano
Literacy K-6, Numeracy K-6
Secondary English and Mathematics 7-10, Special Learning Needs
Tertiary Studies Support
Read more
Rosa Visciano brings a wealth of experience to her role as a tutor. She has over 30 years experience in the education industry, initially as a Primary School Teacher and has taught and tutored children from Primary to HSC levels. She has a particular interest in English Literacy, Essay Writing, the Language needs of children from bilingual-bicultural backgrounds, Art and Historical Studies. She is available to tutor in all Primary subjects and most subjects in Secondary School and Tertiary Education requiring Literacy support and essay writing.
In addition, Rosa's work extends to children and youth with learning and processing delays. She supports them by increasing their confidence to learn and their personal awareness of how they learn and provides them with strategies that best suit the student's individual learning needs.
In 2010 Rosa became a certified Master NLP (neuro-lingistic programming) practitioner and trainer. Over the last seven years she has specifically worked with children and youth to lessen problems in anxiety and depression working as a mentor and workshop facilitator.
Rosa lives in the Hawkesbury area and teachers throughout the Hawkesbury, Greater Penrith areas and Lower Mountains.
Lachlan Frew-Meyers
Primary Literacy and Numeracy 4-6
Secondary Maths 7-8
Secondary English 7-12, Essay Writing
HSC Modern and Ancient History
Read more
Lachlan Frew-Meyers is currently studying a Masters of Teaching majoring in History and sub-majoring in English. He is excited to help students learn to love all of their subjects which in turn will allow them to grow in their studies. Lachlan has worked with children in at in a variety of settings ranging from birthday party hosting to volunteering as a youth group leader at church along with practicums during his university studies. Having this vast range of experience Lachlan is able to draw on a variety of different resources and learning abilities to meet children's individual learning needs and interests.
Lachlan believes that academic improvement comes when a student finds joy in what they are learning. By building a strong relationship with each student and learning their likes and dislikes, Lachlan hopes to understand how they learn best and the areas of learning in which they struggle. Lachlan looks forward to every session as each one comes with new experience for the student to learn and grow. Lachlan currently lives in Penrith and tutors in the Penrith and Lower Mountains areas.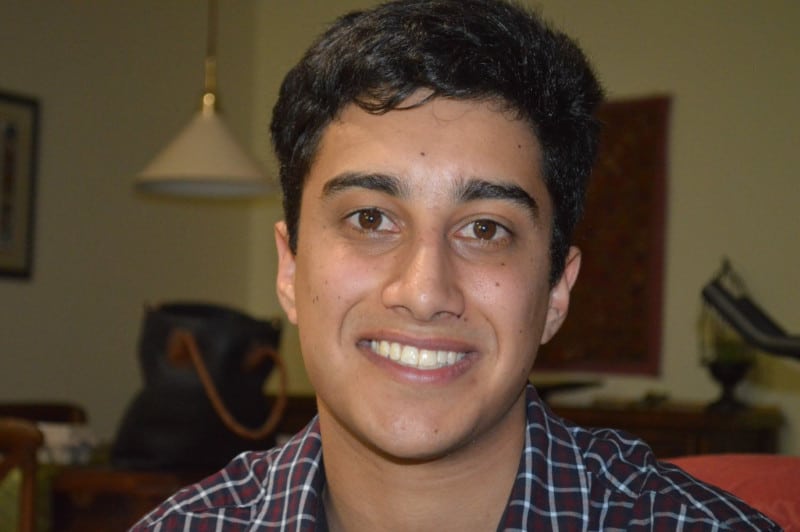 Aiden Noney
Numeracy 5-6,
Mathematics 7- HSC Ext 2
HSC Physics,
Engineering Studies
Read more
Aidan is currently a Mathematics student at the University of Sydney and holds an excellent academic record in this area of study and his previous work during his HSC years. He is an experienced tutor who has previously studied and worked in the engineering field. Aidan has a particular passion for teaching mathematics and enjoys sharing his knowledge with others. He believes in building strong fundamental knowledge and developing general problem-solving skills in order for students to best engage in the subject.
Aiden also enjoys tutoring Physics and Engineering studies and finds that these subjects often go hand in hand with Mathematics. Aiden is flexible with his teaching and learning methods in order to ensure the individual needs of each student are catered for.
Aiden lives in the Mid Mountains and tutors in the Mountains, Penrith and Hawkesbury areas.
Daniel Gooch
5-6 Numeracy,
7-12 Mathematics,
HSC Chemistry,
PDHPE
Read more
Daniel Gooch graduated in 2019 with an International Baccalaureate and is currently undertaking a Bachelor of Engineering (Mechanical and Mechatronics) at the University of Technology Sydney.
The International Baccalaureate focuses on teaching students to think critically and independently, and how to inquire with care and logic. It prepares students to succeed in a world where facts and fiction merge in the news, and where asking the right questions is a crucial skill that will allow them to flourish. This methodology is embedded in Daniel's tutoring style. He excelled at school, achieving high grades in Math, Chemistry, Sports Science, Psychology and Spanish and tutors in INSERT SUBJECTS HERE
Daniel has enjoyed playing soccer for several years, which paired with the valuable experience he gained as a coach has allowed him to extend his passion for learning and teaching from the soccer field to the classroom. He is a motivated young man who brings a strong understanding for the
needs of students who are struggling at school. He aims to instill an appreciation for learning and to give students the confidence they need to do their best
Daniel lives in Kingswood and tutors in Penrith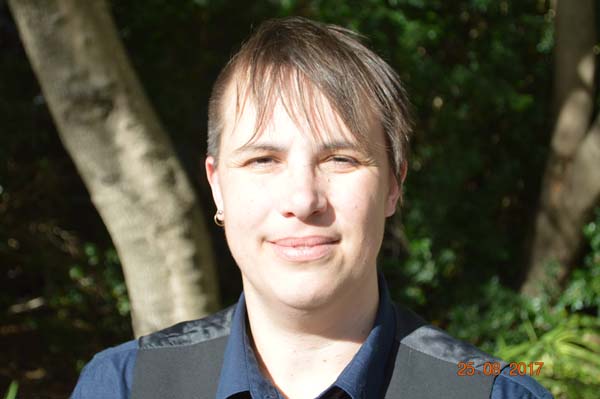 Sean Botha
Literacy 5-6
Secondary English 7 – 10
Essay Writing, Creative Writing
HSC Biology, HSC Music
Read more
Sean is a published writer, composer and performer and holds a Bachelor of Social Science in nursing, and Bachelor of Music (Honours) in 2015. He is currently busy with his PhD in music and is currently working as a sessional academic at the School of Nursing and Midwifery, teaching bioscience and research subjects.
Sean has had articles published in Resonate magazine, Australian Poetry, Cutcommon and LOTL. He has a passion for 20th century music, musicology, and experimental music classical. He is passionate in helping others to become knowledgeable and skilled in their fields of study and is an approachable individual with a great amount of positive energy to share with others.
Sean is particulary skilled in assisting students to improve their writing skills. His approach to methodically assisting students to move from reluctant writers to those who learn to enjoy this aspect of their learning has been a great testament to his skill as teacher/tutor in this learning areas.
Sean lives in the Penrith area and tutors in Penrith and St Marys regions as well as the Lower Mountains.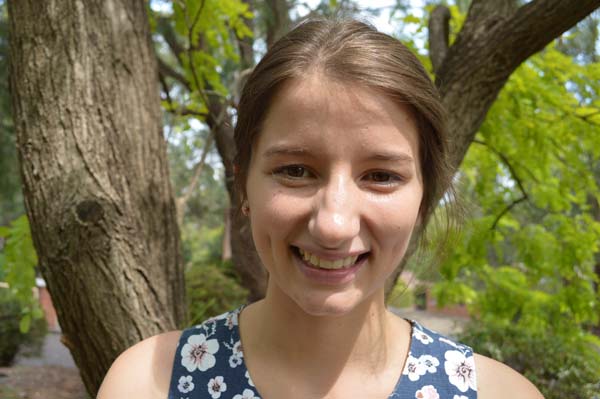 Caitlin Gooch
Primary Literacy and Numeracy
HSC English, Biology
HSC Mathematics to Advanced
IB proficient
Read more
Caitlin Gooch has recently completed the International Baccalaureate and is currently studying a Bachelor of Applied Science (Speech Pathology) at the University of Sydney. She has chosen this course due to her passion for working with a variety of people, including children and young adults. This course also gives her the opportunity to develop a variety of teaching strategies as well as increase her love for helping others to grow in their learning.
Caitlin has had experience tutoring in a small group environment and in a one-to-one setting. She enjoys assisting others to improve their academic ability as well as in their personal endeavours. She has an enthusiastic approach to tutoring her students where she encourages each ones to reach their potential. Caitlin tutors primary Literacy and Numeracy as well as secondary English, Mathematics and Biology, including in the HSC and IB.
Clare Devlin
Mathematics – 7 – HSC General,
English 7 – HSC English,
HSC Legal Studies, Ancient & Modern History,
Business Studies.
Read more
Clare is currently studying a Bachelor of Education (Secondary) and Arts (History and Legal Studies) at the University of Notre Dame, Sydney. Clare has always had a passion for learning and education and wishes to assist children and young adults in their learning journeys. She achieved high grades in her HSC studies and is therefore a fine role model for students who are looking for a purpose to their studies during their school years. She strives to understand the numerous abilities of each student in order to adapt her teaching content to each student's individuality. Clare believes each child should be nurtured through educations to achieve the best outcomes and that investing more hours in study will result in a sense of accomplishment.
Clare lives in Emu Plains and tutors in the Penrith and Lower Mountains regions.
Charlie Alnimer
Numeracy 3-6
Mathematics 7-10
Literacy 3-6
English 3-10
Read more
Charlie Alnimer is currently studying a Bachelor of Secondary Education at Western Sydney University, majoring in Mathematics and English. He is very passionate about learning and education as well as teaching students of all ages. His key teaching areas include English and Mathematics, as well as HSIE, Music, and Visual Arts. He utilises his ingenuity to ensure that his lessons are always engaging and suit the individual needs of each student. He hopes to hone his skills and his teaching philosphy to immerse himself into the life of education prior his graduation.
Charlie engages in a range of educational medias from Documentaries to Seminars. He enjoys reading a wide range of novels as well as solving Mathematical equations in his spare time. He is very outgoing and finds pleasure engaging in meaningful and philosphical conversations. He speaks fluent Vietnamese and is currently refining his Finnish and Chinese lexicon.
Charlie lives in Silverdale and works in the greater Penrith region and Lower Mountains.
Aiden Noney
Mathematics 9- HSC Ext 2,
HSC Physics, Engineering Studies
Read more
Aidan is currently a Mathematics student at the University of Sydney and holds an excellent academic record in this area of study and his previous work during his HSC years. He is an experienced tutor who has previously studied and worked in the engineering field. Aidan has a  particular passion for teaching mathematics and enjoys sharing his knowledge with others.  He believes in building strong fundamental knowledge and developing general problem-solving skills in order for students to best engage in the subject.
Aiden also enjoys tutoring Physics and Engineering studies and finds that these subjects often go hand in hand with Mathematics. Aiden is flexible with his teaching and learning methods in order to ensure the individual needs of each student are catered for.
Aiden lives in the Mid Mountains and tutors in the Mountains, Penrith and Hawkesbury areas.
Dillon Guest
Literacy/English – Grades 4-10
Numeracy/Maths – Grades 4-9
Read more
Dillon is currently studying dual degrees in Primary Teaching and psychology.
He has a high enthusiasm for teaching young people and is able to adapt to new situations easily in order to meet the needs of students. His passion for teaching and working with young students will lead him to undertake his Master's degree next year.
Dillon's teaching experience in general includes some private tutoring experience and teaching English as a second language in the Fujian Provence of China in 2018. His experience in this environment taught him how to break concepts into small tasks to assist his students to achieve a better understanding for the given topic and for him to exercise patience and understanding toward students who require different styles of learning. .
He is now successfully working with students at Nepean Tutoring and enjoys the opportunity to work with students with various learning needs in order to instil confidence and self-belief in their potential.
Dillon lives in the Hawkesbury region and tutors from North Richmond to Riverstone and the Northern Penrith area.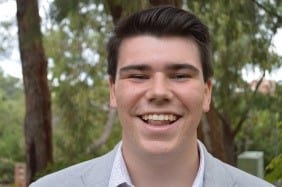 Wade Bocking
7-10 Mathematics
7-10 English
HSC Music and Visual Arts
Read more
Wade was talented student of St Dominic's College in the graduating year of 2018. He achieved excellent results which placed him in the top percentile whilst being full of enthusiasm and determination to reach his academic goals. As a Communications Prefect at St Dominic's College Wade formed a balanced connection with many students as he aimed to give them a forum to utilise his skills as a mentor. His time at St Dominic's College focussed heavily on creative arts subjects, therefore he can utilise his creative drive to develop engaging lessons which are unique to the individual student. As he begins tutoring, fresh out of Secondary School, he can relate to the students and inspire them to succeed in their respective studies. Wade is a reliable and flexible tutor with an impressive attendance record throughout his secondary schooling, only having one day off in in seven years whilst balancing his academic, co-curricular activities, and social life.
Currently, Wade is studying at The University of Sydney majoring in Applied Medical Science and Immunology and Pathology. He lives in the Lower Mountains and tutors in the Penrith and Lower Mountains.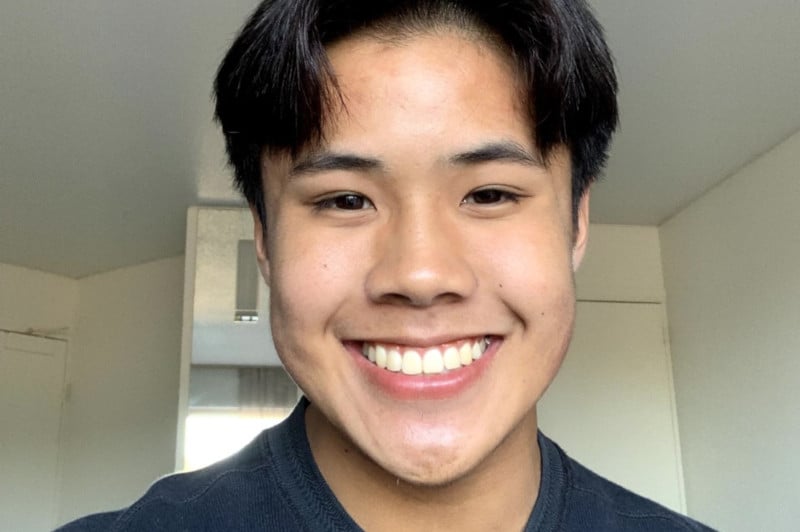 David Llagas
Secondary English and Maths 7-10,
HSC English and Mathematics Advanced/Ext 1,
Modern History, Physics
Read more
David is a hardworking & diligent young man. He enjoys working with children & coming from a large family he is naturally skilled and experienced with kids. David knows himself that every student is different and welcomes the challenge of adjusting his teaching style to cater to any individual needs or situations. He sees it as a privilege to watch the progression of his students, celebrating the small & big wins.
David prides himself on his ability to form, build & maintain new relationships he knows how to engage well with others and learns new skills with ease. Being the Wollemi College SRC President in his final year of school taught him the skills required to work under pressure whilst remaining highly motivated.
Even at such a young age David already has workplace experience with Qantas as a coding assistant and at Better Homes and Gardens working as an Assistant on set & in post-production with presenters & crew.
In his spare time, David immerses himself in music production, coding, & football (or soccer if you really must call it that)
David is available to tutor in the following areas, Rooty Hill, Blacktown, Mount Druitt, & the Nepean region.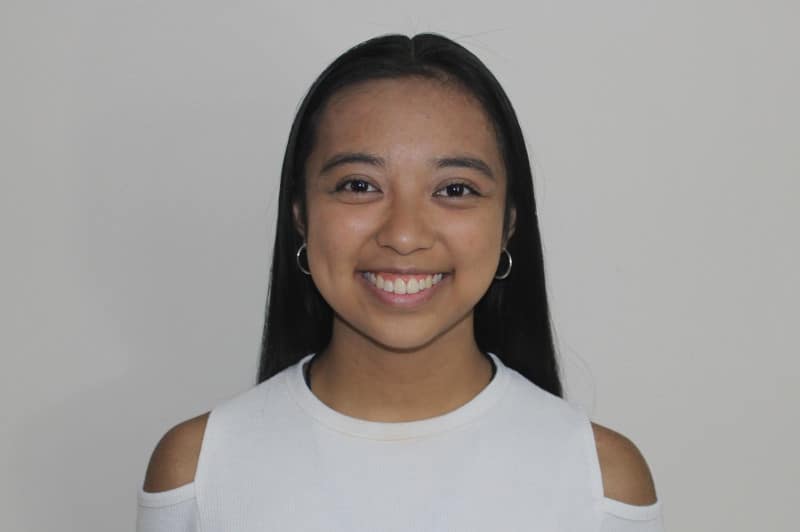 Marianne Caburian
Advanced English,
Advanced English Extension,
Legal Studies,
Mathematics Advanced
Read more
Marianne is studying at the University of New South Wales a combined Laws and Media degree. Her diligence and drive enabled her to achieve high academic results during the HSC and was recognised as a distinguished achiever.
Marianne has a naturally organised and diligent nature. As a tutor she aims to help each of her students reach their full potential, thriving on seeing their progression and development. She is also a firm believer that each student is unique and can readily adapt her teaching style to suit the individual needs of each student.
Having experience in tutoring junior high school students and mentoring Year 7 students during her HSC year. Marianne brings with her Leadership, relationship management, communication and organisational skills. These skills were refined and fine-tuned as a Lowana Summer Camp Leader. Lowana is a non-profit, volunteer-based study centre committed to form girls and women of character, service and friendship. Being involved with this organisation shows the maturity and character of Marianne and that service of others is highly important to her.
Marianne's interests include photography and videography, sewing, music, singing & playing the piano.
Living in Glenmore Park Marianne is available to tutor across the Penrith and Lower Blue Mountains Regions.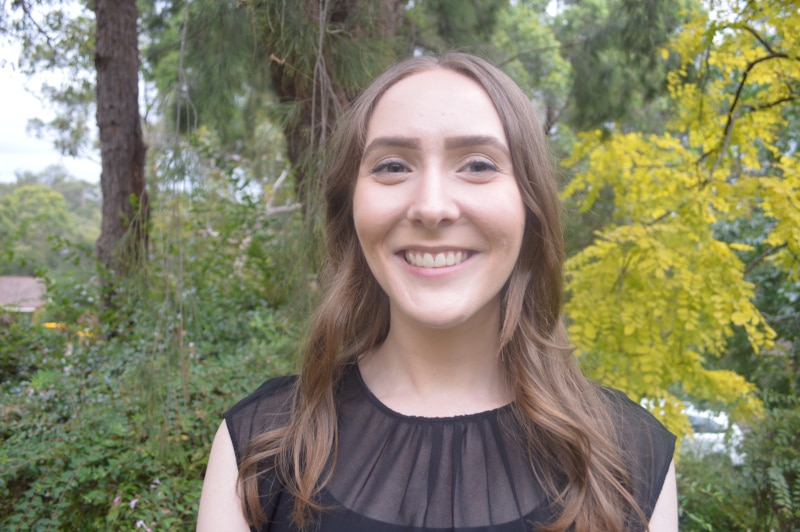 Tahnae McLaughlin
Infant/Primary – Literacy & Numeracy
Secondary – English 7-10
Read more
Tahnae is studying a Bachelor of Primary Education specialising in Religious Education. Prior to this she volunteered as a Special Religious Educator for two years where she taught stage 1 infants the Catholic Parramatta Diocese's Religious Education Syllabus. Tahnae has also volunteered as a Teacher's Aide at a special needs school where she observed specific & sensory-based education to assist students with differing needs. Tahnae's teacher's aide experience was expanded when she was a before & after school care educator. She was responsible for implementing the Physical Education & Personal Development Syllabus into before & after school sessions with the aim of engaging students in play-based education. Culminating these experiences Tahnae participates in yearly teacher training for the duration of a school term where she fine tunes & further develops lessons plans, units of work, resources & most importantly she can build relationships with primary school students.
As an educator Tahnae is enthusiastically driven & thrives in individual & team-based environments. She has strong interpersonal & planning skills.
Tahnae has an inbuilt ability to adapt her communication & teaching style dependent on her students unique and varying needs.  She always conveys her knowledge in a calm and patient manner.
Coming from Glenmore Park Tahnae is available to tutor across the Penrith and Lower Blue Mountains Regions.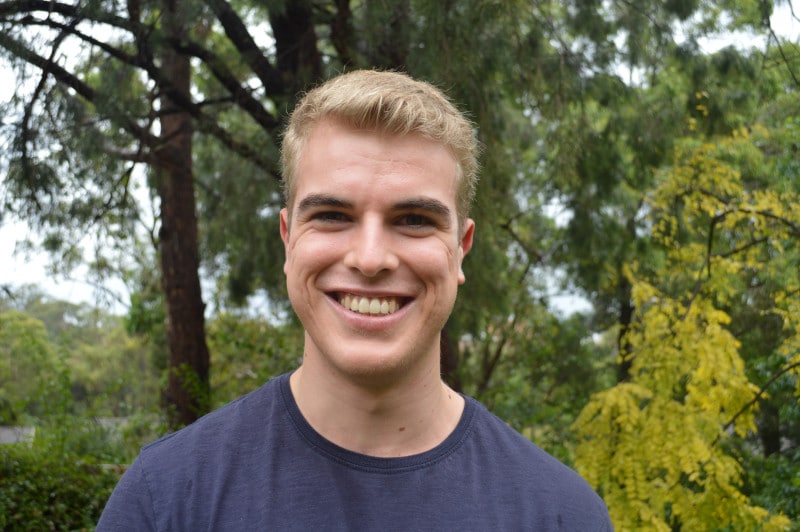 Harrison Stratford
Primary – Literacy and Numeracy 4-6,
Secondary English and Maths 7-10,
HSC Standard English,
HSC Advanced Mathematics.
Read more
Harrison is a conscientious and industrious young man who is currently studying a Bachelor of Science and Advanced studies in Medical Science at Sydney University.
Harrison was well known for always showing consistent effort in his studies and was recognised and awarded for these efforts during his time at Penrith Anglican College for outstanding achievements across all aspects of his College life.
Sport plays a big part in Harrison's life, competing at a state level for athletics and participating in many charity sporting events. He also has experience in coaching junior sport. Harrison loves that sport allows him to keep fit and healthy, but it also gives him time to engage and interact with others to be involved in a community and to be a valued member of a team. Sport has also taught Harrison strong and effective personal, interpersonal and organisation skills.
You will find Harrison to be a sincere, polite and courteous young person he is conscientious and diligent. Harrison brings with him reliability and punctuality a rarity in one so young this comes from already gaining some valuable work life experience, Harrison does pride himself on having a solid work ethic.
Coming from Glenbrook, Harrison is available to tutor across the Penrith and Lower Blue Mountains Regions.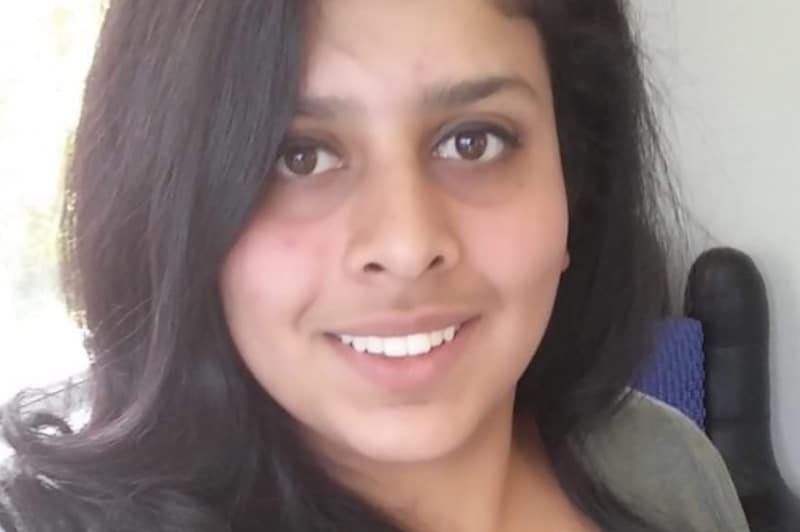 Dhruvi Patel
Biology,
Chemistry,
Primary Mathematics.
Read more
Dhruvi is completing her PhD in childhood brain cancer at the University of Sydney. She achieved a Bachelor of Medical Science at the University of Sydney, majoring in Anatomy & Histology with a minor in physiology. She wishes to study medicine in the future in hopes of becoming a Doctor.
You will find Dhruvi has great communication skills bringing with her excellent problem-solving skills, having a friendly & enthusiastic demeanour.
Dhruvi thrives on being involved in her community she has been a part of several community-based organisations such as The Red Cross where she volunteered in the Opp shop & Inspire Science where she taught primary aged kids about science & was able to demonstrate hands on science experiments encouraging the kid's involvement throughout.
Dhruvi was also involved with Peer tutoring at High School where she had the opportunity to help her peers at school with their academics
Dhruvi has experience tutoring students from Year 1 through to Year 12. She is a firm believer in keeping track of her student's homework and can provide instant feedback. Dhruvi believes in putting in the effort & as much time as needed until her student understands a concept.
You will find punctuality & organisational skills are top priority for Dhruvi, this shines through in her exceptional multitasking skills, she loves to plan ahead.
Coming from the Nepean region, Dhruvi is available to tutor across the Penrith & Lower Blue Mountains Regions.
Paolo Cabrera
Secondary English and Mathematics 7-10, HSC English Advanced,
HSC Mathematics Advanced/Ext1,
Physics, Chemistry.
Read more
Paulo is an industrious young man with a passion for teaching students & kindling in others the love of learning. He believes in the uniqueness of each student adapting his style & technique in order to maximize both results & enjoyment.
As the school Vice-Captain for Wollemi College, Paulo was responsible for building an enthusiastic culture which required that he work closely with all members of the student body. Through this he learnt the importance of teaching not only academic skills but also character & virtue.
Paulo has experience in teaching religious studies where he learnt how to engage students by making learning interactive & enjoyable. He was responsible for constructing lesson plans and teaching younger students.
Coming from a large family, Paulo has experience in tutoring younger children in Mathematics & English.
During his HSC year, Paulo was greatly engaged with his peers reviewing essays & explaining Science & Mathematics concepts, later facilitating student-led seminars in Chemistry, Physics, Advanced English & Modern History.
Paulo is studying in the Doctor of Medicine program at Western Sydney University. He lives in the Minchinbury area and tutors in Penrith, Rooty Hill, Blacktown, Mount Druitt and Glenmore Park.
Read more
Geoff brings with him a wealth of diverse and varied experience. He holds a degree in Science and has worked for twenty years in hospital science with a focus on pathology. He is also formally trained in screen printing and graphic design.
Geoff has been involved with the Anglican Counselling Centre and is formally trained and qualified as a personal counsellor for this community focused organisation.
He holds a Postgraduate in Dip Ed Primary from the University of Western Sydney and is formally trained and accredited in Teaching Handwriting, Reading And Spelling Skills (THRASS phonics) which is a system for teaching learners of any age about the building blocks of reading and spelling.
Having achieved 19 years as a primary school teacher in both the private and public sector. Geoff's wealth of knowledge and experience continues to inspire his passion and desire to teach. It is important to Geoff that he is still able to mentor and provide guidance and learning to his students through tutoring and nurturing and advancing their skills for their continued academic success into the future.
Please note that Geoff is only available to tutor remotely.
Issac Husarek
Advanced English – Advanced English Extension,
Mathematics Advanced – Mathematics General – Maths Ext 1,
Modern History – Economics
Read more
Isaac is a recent graduate from the University of Sydney and is currently enrolled in a Master of Teaching (Secondary).
Issac brings with him experience in tutoring a range of subjects across senior school years, he approaches his students with the knowledge that every learning style is unique, adapting his style accordingly to meet the individual needs of the specific student. Having completed a degree in Economics and Political Science, Isaac has a passion for rigorous analysis, one that he brings into his teaching in Maths, English, and the Humanities.
Understanding that the role of a tutor is an important one, Isaac aims to establish a relationship founded for autonomous learning, ensuring a sense of collaboration between the tutor and student alike. Issac has found that as this dynamic grows it establishes a pattern of independent learning and the confidence in his student's abilities rise and this is when they begin to flourish when they are actively involved and are taking charge of their own learning.
Coming from Laptston, Issac is available to tutor across the Nepean and Lower Blue Mountains Regions.
Dylan Sequera
Secondary English,
Mathematics 7-10,
HSC Advanced/Ext1 English, Mathematics,
HSC Biology
Read more
As a recent 2020 HSC graduate, Dylan has extensive knowledge of various HSC subjects, specifically Extension 1 English and Maths, Biology and Business studies, achieving exceptional personal results. One of the biggest skills he developed throughout Year 12 was the ability to consistently work hard, an ethic he would like to pass on to other students.
Dylan is a passionate, hardworking and is extremely committed to helping others achieve their potential. He believes, based on his own experience that with the right guidance and mentoring, any student can improve their personal results.
Being the Debating Team Captain at Wollemi College for five years has developed in Dylan the ability to remain composed under high stress situations and the skill of leadership. He has also been involved with Talent Club Australia working as a debating and public speaking coach and working closely with students from the ages of 11 to 17.
Dylan is currently at the University of Sydney, studying a double Bachelor of Law and Commerce.
He enjoys playing football, basketball, reading and is an avid public speaker.
Dylan is only available to tutor remotely or at a public library.
Peter McLeod
Primary K-7 Literacy
Secondary 7- 12 English
Essay writing, Creative Writing
Workshop Specialist
Read more
Peter McLeod is a working screenwriter, graphic novelist, and editor. His more recent work includes an upcoming kids action adventure film, due in Australian Cinemas in 2019. His current work ranges from writing feature films, and working as both a script consultant and editor for writers in Australia, Los Angeles, and Vancouver.
He is a graduate of the University of Wollongong's prestigious writing program with First Class Honours. After several years tutoring students, he returned and completed a post graduate certificate in TESOL. During his degree, he worked as an essay consultant and tutor for university level, HSC and primary school students. Since graduating, he splits his time between his screenwriting commitments, sharing what he's learned with his students, and running quarterly Learning Labs with internationally best selling playwright, Timothy Daly.
Don't Be Shy. Get In Touch.
If you are interested in working together, send us an inquiry and we will get back to you as soon as we can!